Introduction
The Module presented here is a simple example of creating a module for Joomla. It consists, for the part of the site, of the display of a basic message of welcome, and for the part of administration, basic parameters used to the configuration of the module.
We will then see in detail what the module consists of as well as the different possibilities offered by the development of a module for Joomla adapted to its needs.
Presentation
First of all, what is a Module for Joomla?
A module for Joomla is an extension composed of files in Joomla that allow to display preconfigured elements in the predefined positions like we wish inside the template.
As an example of module we can quote: the form of connection, the list of the most visited articles ...
All modules are located in (or start in) the directory /modules of Joomla.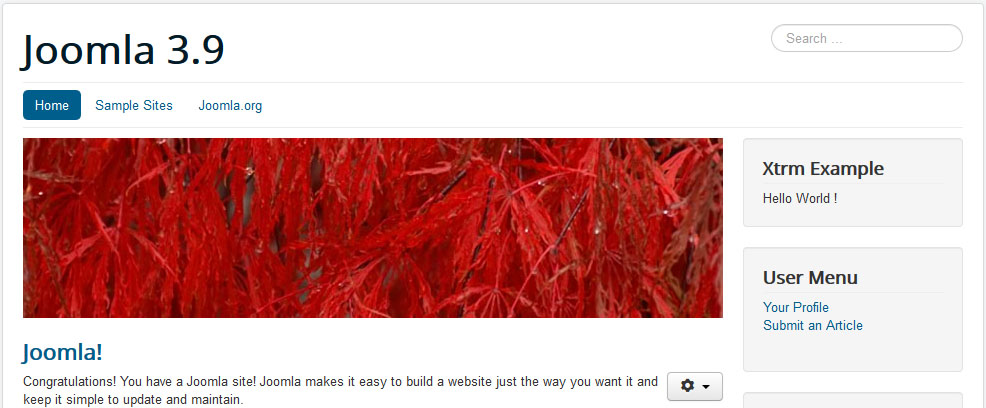 Note here that the position as well as the display will depend on the choice you would have made in the configuration of your module.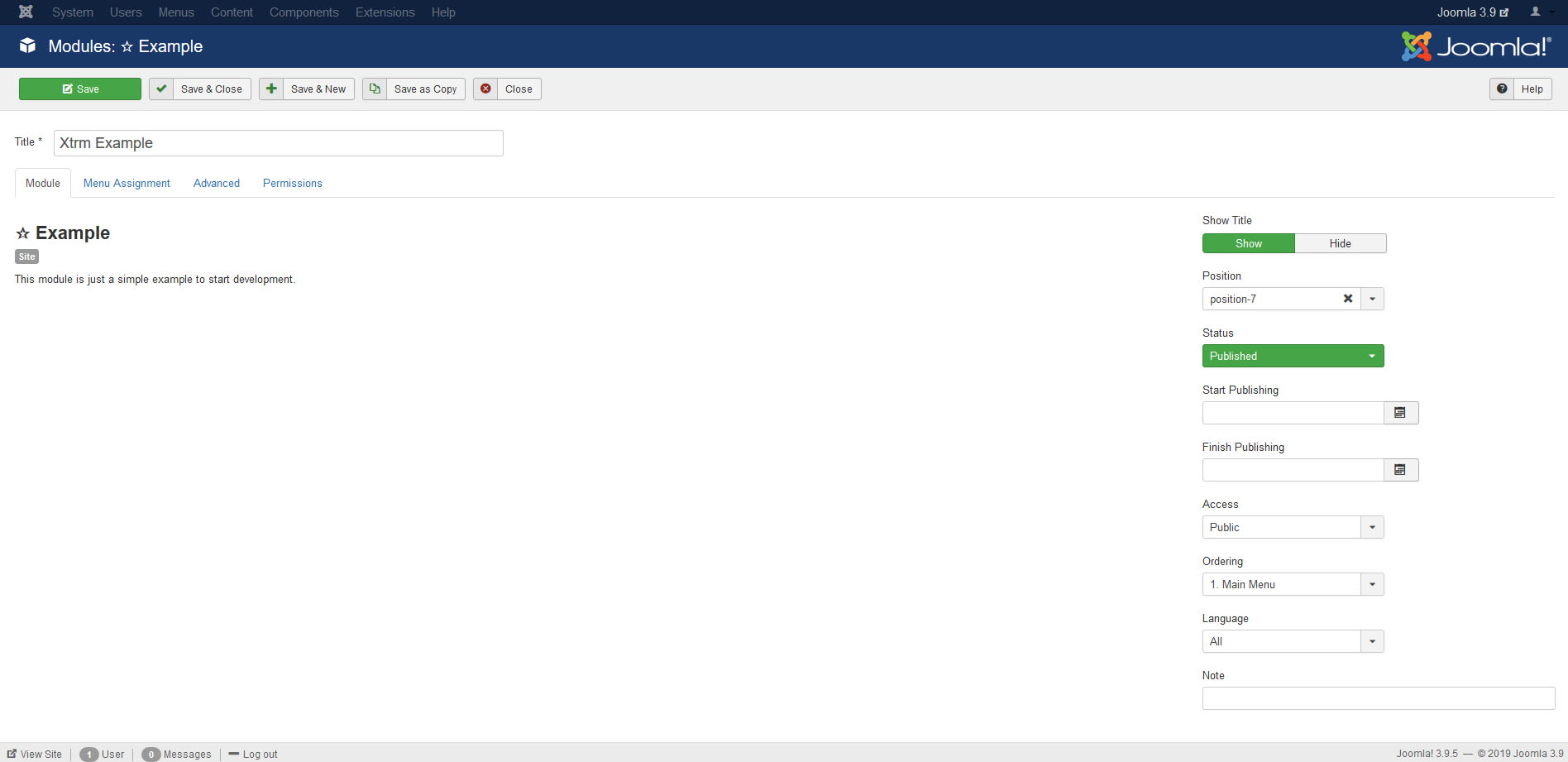 Download